Description
CBD pain relief is now more affordable! Due to the success of the CBD version of the Pain Relief Balm, we can now offer you 1.25 oz for only $35! If you remember, it used to be $40 for 1 oz. It was thanks to your requests that this product even exists! Southern Californians were big fans of the THC version of this product, made by a local San Diegan who was one of the first back in 2012 to learn how to work with cannabis and topicals.  They begged us to create a CBD only version that they could ship to their friends and family around the country and around the world.This fantastic product has been well-known in California dispensaries where it was only available – UNTIL NOW!
Your requests finally convinced the manufacturer to make a CBD only version of the product! Your feedback really does work! Now CBD pain relief balm can be shipped all over the country!
Topicals are great because they work quickly. Many people use topicals along with internal support for pain relief and inflammation. We suggest the CBD Whole Flower Spray  for your internal dose of CBD spray, or if you live within California the 1:1 CBD:THC formulation is excellent to use along with the topical for pain relief. For fantastic information all about CBD with fantastic links to other sites you can research, please visit ProjectCBD.org.
Will a CBD Pain Relief Topical Work for You?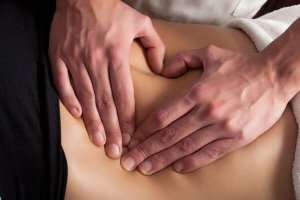 Here's a great little test to tell if a topical may work for you.
If you can rub your skin in the area where you have pain, for example, your knee, the ball of your foot, your neck, and you can feel the pain in your skin, most likely a topical will work for you.
For deeper pain, for example, in the hip, there may be too much tissue to get through for the topical to address the pain and in that case you will want internal CBD for pain relief.
Stay tuned – we'll be launching more topicals under this line. There's one call Third Eye Therapy and if you rub in on your temples or between your eyes, the relaxing sensation feels heavenly!
Please make sure you leave a review on this page or contact us to share your success with CBD pain relief balm.