Description
CBD Supplement Pump for Whole Plant Entourage Effect
CBD supplement pump with either 750 or 1500 mg of CBD in this easy-to-use titration formula.
This product comes in a 1 oz (30 ml) bottle and has 140 pumps per bottle.
The 1500 mg bottle of CBD supplement has 50mg/ml, 10.72mg/pump
The 750 mg of CBD supplement has 25mg/ml, 5.36mg/pump
Ingredients: Organic Coconut Oil, Organic Hemp Oil (CBD – Cannabidiol), Organic Extra Virgin Olive Oil,  Stevia
Instructions/Dosage: Shake well before use. Adults: Take 1 to 4 pumps. Follow with water.
Why does this CBD supplement pump contain coconut oil?
Cannabinoiods like CBD are fat soluble rather than water soluble. That means you absorb them better in the presence of fats.
The type of fats in coconut oil work very well with CBD supplements because they CBD can bind to the high saturated fat content of coconut oil.
Some of the benefits of coconut oil are:
Kills bacteria, viruses, and fungi
Anti-inflammatory properties
Helps to regulate blood sugars
Helps boost brain function
Boosts metabolism
CBD Supplement Pump – Know Your Exact Dose
With the 750 mg pump, you know that you are getting 5.36mg with each pump. We recommend that you use 1-4 pumps, twice a day, usually morning and evening.
You can start with the 750 mg bottle and work your way up to 4 pumps twice a day until the bottle is empty. If your symptoms have not eased, the reason may be simply that you require more CBD.
The 1500 mg bottle contains 10.72mg of CBD in each pump.
The recommended dosage is the same: 1-4 pumps twice a day.
Side Effects of CBD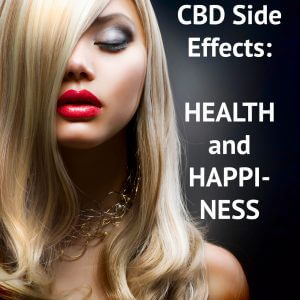 It's important to remember that your body responds best to CBD when you your cells know that it will be available on a REGULAR basis to them. That is when they really begin to benefit to an effect of CBD called homeostasis. Homeostasis means bringing balance and harmony. This is one of the side effects of CBD.
As we like to say, The Side Effects of CBD are Health and Happiness.