Customer Testimonials
I'm so happy with the way I feel with that bad ass fluid and my nose looks so much better...Amazing product
EDITOR NOTE:
Because the fluid is water soluble, it's possible to use right on your skin for pain, blemishes, wrinkles and age spots.
I've been getting CBD from local shops recently without much success compared to your products. What I'm getting at as I'd like to start ordering with you again. It's so worth it even having to wait for the mail.
At the risk of sounding like a broken record, I can't begin to tell you how much I appreciate your excellent customer service.
Brent Allen
"Most effective I've used out of tons I have tried on the market today"
I have been struggling with the debilitating effects of Lyme disease off and on for over 10 years in which the most frequent being joint inflammation and overall pain. I also was in a car accident leaving me with 5 herniated discs in back and neck. I've been on pain management taking painkillers with minimal relief that is short lived and finding CBD has truly been a huge contribution in improving my quality of life. The whole flower fluid is the most effective tincture I have used out of tons I've tried on the market today. I recommend this product to anyone dealing with pain that affects them on a daily basis also for anxiety relief as well.
My husband has stage 4 lung cancer which metastasized to his bones. He is going thru Chemo. I'm doing all I can to keep him comfortable and this is the only thing that gives him relief. I am truly touched at the help you offered!
Grateful Mom
"The results were dramatic and immediate"
Your CBD Whole Flower Fluid has changed our son's life (7 year old – autistic spectrum). He is more comfortable in his own body, he is more coherent, his meltdowns have dramatically reduced, and his digestive system is healing. The results were dramatic and immediate!
Dr Bryan Stern
"My patients all love the pain salve....
I have been using the Pain Relief Balm both personally and with my patients. I find it extremely effective in dramatically reducing soft tissue and joint pain.
My patients all love the pain salve and most inquire where they can purchase it.
I personally would not want to be without it as it really helps relieve the aches and pains of weight training and sports.
Thanks so much for introducing me to such a wonderful product!
Stacy
"I highly recommend it"
I use the 1500 MG CBD product for the anti-anxiety calming effect it has on me. I take a drop in the morning and before bed. It has a subtle soothing effect that takes the edge off of the stresses and trials of everyday life. I highly recommend it and would suggest anyone give it a try. It's much better than prescription drugs designed to do similar things.
After a hard workout at the gym, my elbows and shoulders can feel painful. Just a tiny amount of CBD Pain Relief Balm instantly relieves the pain for hours. You use so little, that I think this container will last a very long time. I'm a convinced and happy customer!
Timothy
"I don't need hip replacement anymore"
I hope you realize what you have here. I've seen what CBD does. Amazing!!!
I've used myself and my dog and willing friends as guinea pigs for the last 8 months.
And the results are astoundingly positive in every way.
A tumor on my dog shrank 98%.... I don't need hip replacement anymore.... I can list about 20 noticeable differences with knowledge.
I noticed my dog had a dark mole coming back which had previously been removed and they thought it was cancerous but I didn't have them check!
I had some of the CBD Pain Salve for my wrist pain at night, so I started putting it on the dog's mole.....and within 3 days it is noticeably smaller, it doesn't even stick out above the skin anymore. Yay! Thank you so much for this amazing product!
I tried the lotion on a very dark actinic keratosis on the back of my hand. In 4 days of one application daily it has almost disappeared.  Amazing stuff!
"Silky butter."  Those are the words that came to mind when I first dipped my fingers into this amazing lotion.  It glides on smoothly, sinking deeply into the layers of my skin --- better than any other body lotions I have purchased over the years.  My skin feels soft, smooth and nourished all day long.   Pure and simple ingredients, purely and simply divine.
I use the Canna lotion as a daily moisturizer but I also have noticed it has been helping me with my wrinkles. Going to share your product with my girlfriends.
What can't this product do!? I use Canna lotion for stiffness, pain and even headaches.  By putting a couple small dabs of the lotion on my temples and message it in, my headaches disappear within 10 minutes. Looking forward to trying out your other products.
I love the Canna Lotion!! I use this product at night time before I go to bed as an anti wrinkle cream and think it works great. With small tingle sensation I can feel the lotion working on my face and when I wake up my skin feels vibrant and tight. Thank you, I truly feel that this lotion works great.
Although at first I was hesitant to use a cannabis-based product, I now can say that CBD Pain Relief Balm is one of my favorite remedies. I use this product for my hand and wrists and within 20 minutes of applying I can feel it start to work. I recommend this product to anyone that has a desk job and has to type a lot. Great relief for arthritis pain.
While surfing a few weeks ago I tweaked my knee to the point of excruciating pain. After taking some painkillers I noticed that the drugs were just masking the pain and I would have to continually take the prescription to find relief. Not wanting to become dependent on the drugs I wanted to find an alternative. Canna Pain Salve was the answer. With zero side affects and great pain relief I LOVE YOUR PRODUCT!!
After many years in the construction industry my joints, especially my knees, became sore and stiff. For many years I would take over the counter pain relievers and anti-inflammatorys but they just did not seam to help. After applying the Pain Relief Balm now once a day for a month, my pain and stiffness in my knees and joints have become GREATLY reduced. It has become one of my favorite products and I don't leave the home without it. Thanks for making such an awesome and useful product.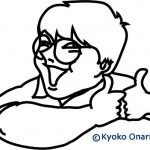 Diane C.
Taking a CBD strip every morning, and supplementing later in the day with a second strip if I have breakthrough pain has made a huge difference in my life. I am no longer bed bound with body pain and am able to grocery shop, and perform daily chores!
Your help has been of utmost value over the last year. It has been 16 years since my head injury and only recently have I had my first good night's sleep. The power of xxxxxx and xxxxxx have been monumental for both non-narcotic pain relief and much-needed sleep. This has been HUGE in my life and I thank each and every one of you;
I FEEL your positive energies and when one of you sent greetings and loving thoughts, it always seemed to come at the most opportune moments and it always restored my faith in humanity.
Thank you, thank you, thank you.
Your feedback is important to us!
Please submit your review