CBD Oil in Spain Now Available
September 2019: Exciting update! We have our first CBD oil product available for shipment within Spain!
CBD Oil Fluid is made by a trusted European manufacturer with crops grown in Spain! It has been getting fantastic results in Europe and the UK.
The CBD oil available in Spain has 1,000 mg of CBD in a 10 ml bottle. Dosage is 7 drops per day. Because this is an oil and not water soluble, it is recommended you place it under the tongue and hold for about a minute before following with water.
There were other formulations available with less CBD in the bottle, but in speaking with distributors of the product, it is the 1,000 mg version that is getting the best results for people, in Spain and the UK.
We are planning in expanding to the rest of Europe, country by country.
Sign up for our newsletter to stay informed!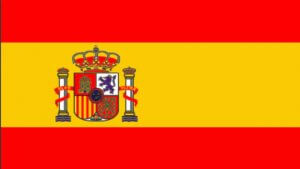 We are expanding to Spain!
Due to favourable CBD laws, high demand for CBD and other natural health products, and a desire to bring the best CBD to the delightful Spanish population, we will be adding CBD products available for purchase in Spain.
The current United States administration has not been friendly to CBD or any cannabis products. In contrast, European countries are beginning to embrace CBD. Because it is not a psychotropic substance it is not covered by the 1971 Vienna Convention on Psychotropic Substances, unlike tetrahydrocannabinol (THC), the better known molecule of cannabis family of plants.