CBD Oil in Spain Now Available
September 2019: Exciting update! We have our first CBD oil product available for shipment within Spain!
CBD Oil Fluid is made by a trusted European manufacturer with crops grown in Spain! It has been getting fantastic results in Europe and the UK.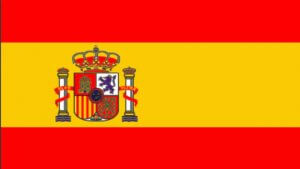 UPDATE: We are going to Spannabis 2019 in Barcelona! March 15-17 2019.

We're so excited! We found out that High Times bought the event for $7 million! It's been going on for 15 years already and is the largest cannabis trade show in Europe.
We'll be able to report back with great information about the industry in Spain and Europe. Stay tuned!
And please contact us if you'd like to meet us there!
We are expanding to Spain!
Due to favourable CBD laws, high demand for CBD and other natural health products, and a desire to bring the best CBD to the delightful Spanish population, we will be adding CBD products available for purchase in Spain.
The current United States administration has not been friendly to CBD or any cannabis products. In contrast, European countries are beginning to embrace CBD. Because it is not a psychotropic substance it is not covered by the 1971 Vienna Convention on Psychotropic Substances, unlike tetrahydrocannabinol (THC), the better known molecule of cannabis family of plants.
According to CannaLawBlog, in Europe and in Spain hemp must be grown under EU regulations. Industrial hemp must contain no more than 0.2% THC on a dry weight basis. If the EU criteria are met, then a producer may obtain EU certification for the product.
Do you have a whole flower CBD product available in Spain that you would like to carry on this website? According to CannaLawBlog, transparent labelling is essential when distributing CBD in Spain. A product's label should describe the exact concentration of CBD as an active ingredient, the content of the solution, the specified amounts of each ingredient, the manufacturing method used, and the instructions for use and dosage. The label should also refer to a website with more detailed information.
Please drop us a line if you are interested in CBD in Spain.