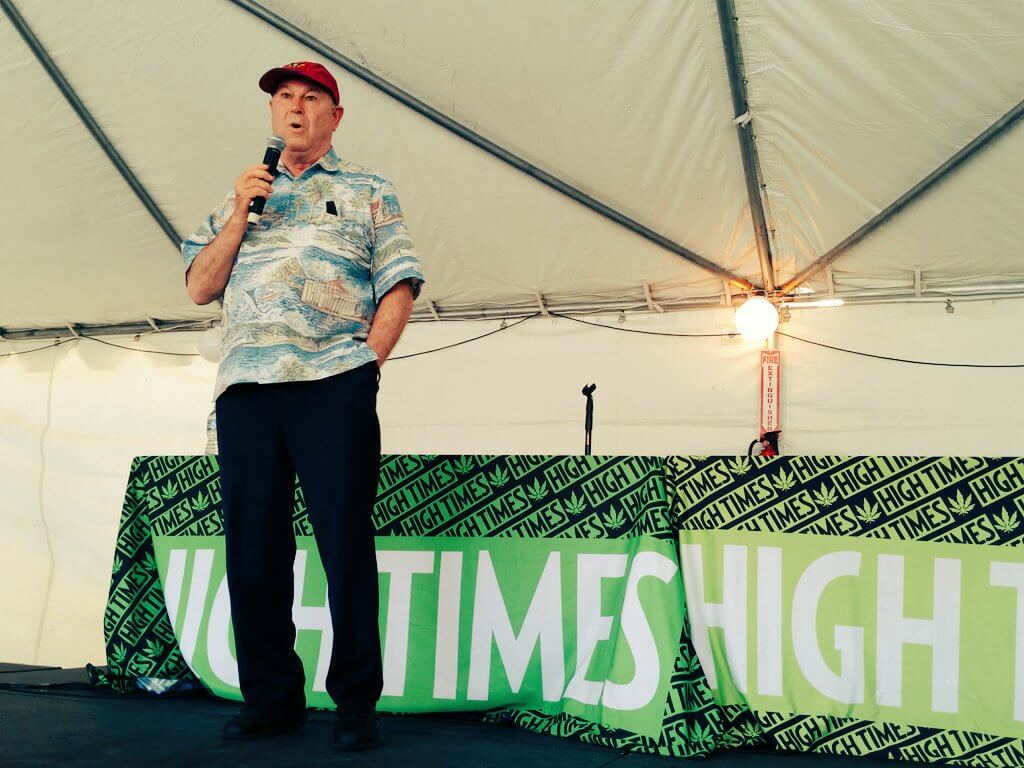 When U.S. House Representative Dana Rohrabacher, R-Costa Mesa, attended a San Bernardino cannabis festival and trade show as a speaker, he didn't realize it would lead to better sleep for him at night.
Suffering from severe arthritis for more than a year, he was using ibuprofen nightly to deal with the pain. He would take 2 before bed and then wake up four hours later in pain and need to take more.
He discovered a cannabis-infused wax that day at the trade show, took it home and began rubbing it on his skin. It eased his pain without making him high. "I put it on my arm and I sleep through the whole night," he told the Orange County Register in an interview.
He said he "absolutely" intends on continuing to use the pain relief salve.
Rep. Rohrabacher has been a leading conservative champion towards the reform of cannabis laws in Orange County and nationally. In April, he endorsed the Adult Use of Marijuana Act, which is headed for the ballot in November and would legalize the use of cannabis throughout California.
Because inflammation is a central characteristic of arthritis, substances like CBD and turmeric which naturally reduce inflammation, are being used to reduce pain in place of pain relievers and their inherent side effects.