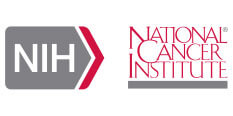 The National Cancer Institute recently released a study summarizing their research about cannabis and cancer remission.
They concluded that the use of cannabis caused a 45% reduction in bladder cancer, and remission in breast cancer and liver cancer.
They note that cannabis has been used for medicinal purposes for thousands of years, and that cannabinoids (the chemical components of Cannabis) "activate specific receptors throughout the body to produce pharmacologic effects, particularly in the central nervous system and the immune system."
They found that cannabinoids have benefits in the treatment of cancer-related side effects including pain relief (they proved it more effective than codeine!), appetite stimulation and nausea from chemotherapy treatments.
Additionally, they determined that cannabinoids appear to KILL TUMOR CELLS but do not affect healthy cells –in fact, they may even protect the healthy cells from dying.
They state that there is no lethal dose of marijuana, and that addiction potential is considerably lower than any other medicine available.
They found no evidence cannabis affecting the heart or lungs, or being a cause of any type of cancer.
More information:
For info about Mesothelioma click here