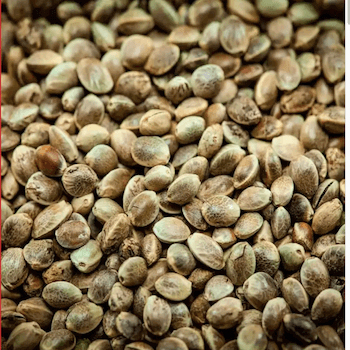 It's time to order your seeds! European seeds are in high demand for hemp farmers in the USA and around the world. But there is still time to plant for the 2021 season. We can airship your seeds to you in 2 weeks.
Need Help with Seed Selection?
Our partners don't just sell seeds, they are happy to consult with you about what choice is right for you. Do you want to grow for industrial biomass or CBD extraction? Can you grow for both? Small farm or large, we can help not only with seed choice, but farming best practices and hemp farm management. We can help try and match you with a buyer before you plant!
Our consultants work with new and experienced farms all over the world. They are hands-on familiar with the varieties they sell. They work directly with the breeders for many of the seeds. Additionally, they are actively involved in research and development projects for organic hemp flowers fibers and seeds.
Why European Seeds
Many new and experienced hemp farmers from around the world purchase their hemp seeds from Europe. Why? EU countries have had a 30 year start in hemp farming compared to the USA. When the bans on hemp production were lifted in the 1990s, they began mastering seed selection, farming, harvesting, and processing. Most EU production is of hurds, seeds, fiber and medicinal CBD or pharmaceuticals.
How To Source European Seeds
Be aware as that the renewed hemp industry races ahead, unscrupulous vendors are ready to take advantage of the enthusiasm. Recently, hemp farmers in America reported instances of paying for seed they never received. Additionally, others received seeds that did't match what's on the label. (Don't underestimate the seriousness of this problem. If those seeds are planted and the THC levels test higher than the legal limit in your location, you may have to destroy your entire crop!)
European hemp varieties must be trialed and tested independently for 2-3 years before they can be registered in the EU Plant variety database.
What to Look for in a European Seeds Vendor
It's important to purchase Certified European seeds for hemp planting from a qualified vendor. Here are some checkpoints to follow:
They are a registered distributor of hemp planting seed
They are accessible and provide good customer service and communication
They offer seed purchase consultation
They have access to best practices and farming information from the owner or breeder of the seed
They themselves grow the varieties they offer
They work directly with the breeders who produce the seed

Certified European Hemp Now Seeds Available for the 2021 Planting Season
FRENCH VARIETIES
Earlina 8FC (monoecious)
Fédora 17 (monoecious)
Félina 32 (monoecious)
Férimon (monoecious)
Fibror 79 (monoecious)
Futura 75 (monoecious)
Futura 83 (monoecious)
Orion 33 (monoecious)
Santhica 27 (monoecious)
Santhica 70 (monoecious)
USO 31 (monoecious), available also in organic quality
HUNGARIAN VARIETIES
Fibrol (monoecious)
Tiborszállási (dioecious)
FINNISH VARIETIES
Finola (dioecious)
ROMANIAN VARIETIES
Secuieni Jubileu (monoecious)
Zenit (monoecious)
How Long Does Shipping to the USA Take?
Your seeds can be sent by air freight which takes about two weeks. Large purchases are arranged by container and obviously will take longer.
Regulations for hemp cultivation and production are usually connected to drug laws, so depending on where you live, the process can be complicated. Make sure you work with a vendor who has experience in worldwide hemp customs clearance.
In the last 4 years, our partners have shipped hemp planting seeds to more than 30 countries. Besides shipping all across Europe they also provide seeds to hemp farmers in North America, South America and Africa.
Don't Forget!
Check your local laws and regulations for information regarding which EU hemp varieties can be legally imported and grown
There is still room in our container to the USA for the 2021 planting season! Hurry! Contact us NOW.