Biomass and Logistics
We are proud to be partnering with hemp biomass specialists
They offer customs clearance world wide, shipping and logistics, insurance and storage, and manage contracts for large hemp biomass transactions. Our passion is to assist hemp farmers in securing contracts so that they know what and how much to plant, and can get down to the what they love – growing!
Depending on what supply chain you choose, from industrial bioplastics and paper, to medicinal extraction such as CBD and other cannabinoids, BIOHEMPLOGIC™ can advise you about seed choice, harvest schedule, and crop size by matching you with buyers. 
If you are a large producer of hemp or want to be one, or if you buy hemp biomass in large monthly quantities, they can help you arrange all the details and match you with a farm.
The Entire Hemp Plant Can Be Used as Biomass
We found this chart fascinating and extremely helpful! Every industry has a use for hemp biomass, from medicine to plastics to nutrition to textiles. Abbi, who created the chart, says "Anything you can think of can be made from hemp."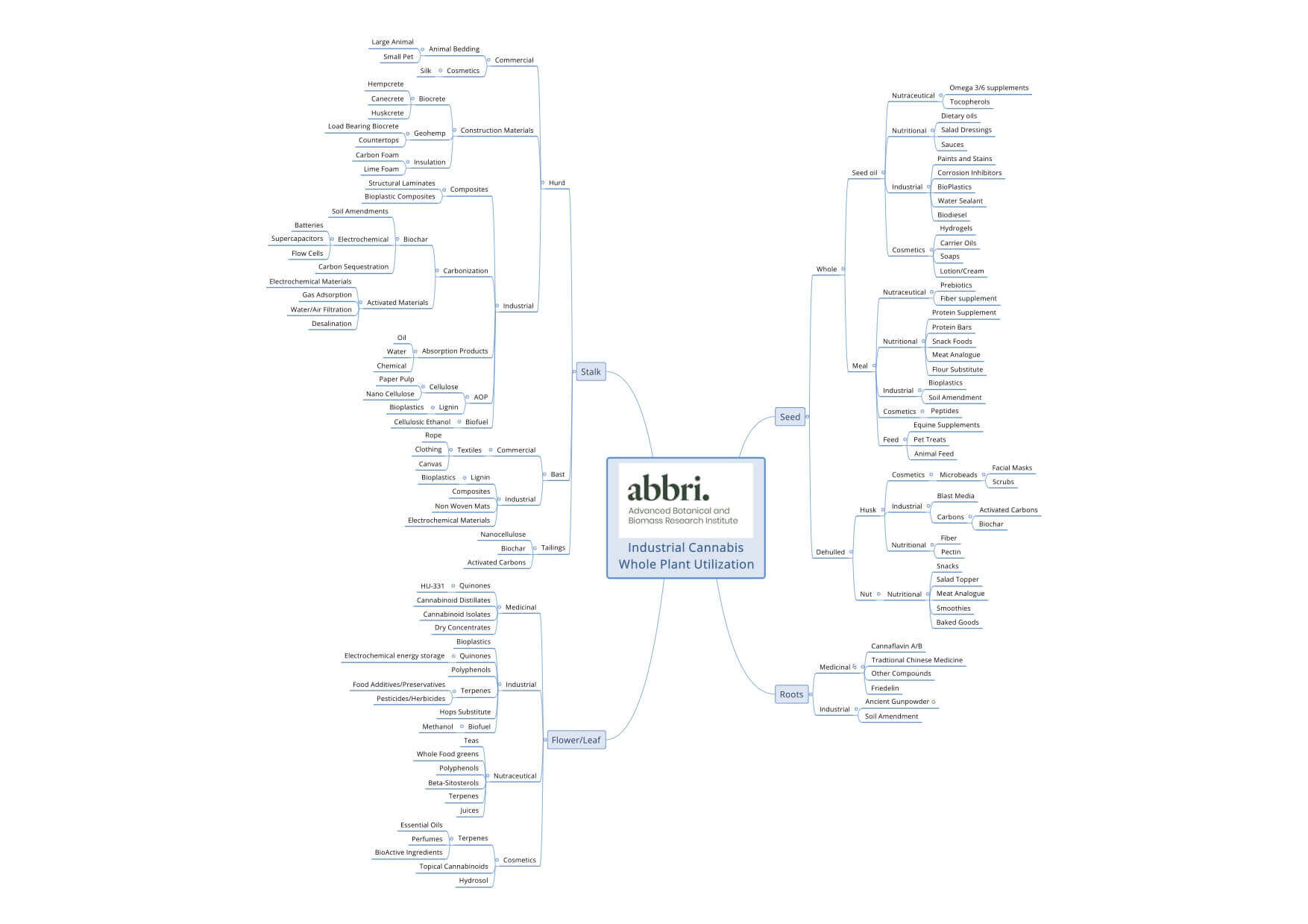 Hemp farmers should know what industry they are growing for BEFORE they plant their crop!
They should also consider growing hemp for other purposes besides CBD extraction. Too many farmers in America made the mistake in the 2019 season of assuming they would find buyers after they harvested. This resulted in thousands and thousands of tons of biomass being stored in warehouses while brokers searched for buyers all over the world.
One year later, in the fall of 2020, this product is still available. Contact us if interested.