Hemp Flower and Hemp Fiber Biomass
Hemp and CBD cultivation, extraction and production a is a booming business! Each year the amount of biomass available increases greatly throughout the world.
One definition of hemp biomass could be – making the most out of what used to be waste.
There are 2 types – from the hemp flower and from the hemp fiber. As a growing industry, we need to realize that hemp fiber biomass is not going to be possible without having hemp flower biomass. Flower and fiber farmers and processors should work together to move forward the industry. It's great for the planet! Hemp plants need four times less space than trees to produce the same resources.
Hemp Flower Biomass – the "waste" left over once the hemp flower industry is done with the extraction process. The most effective way to have high-quality hemp biomass is by retting.
Hemp Fiber Biomass – Hemp fiber is very interesting for long-term sustainable business outlooks. A main component needed is a decorticator for stripping off hemp and extracting fibers. These machines are being innovated and developed quickly.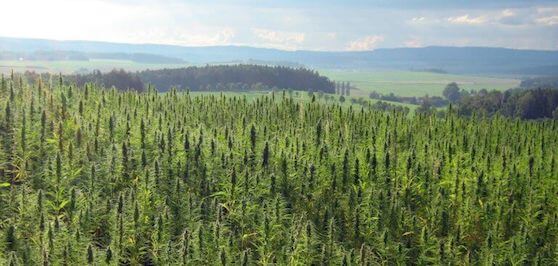 Request information about partnering with a farmer, or existing biomass in stock
The Entire Hemp Plant Can Be Used as Biomass
We found this chart fascinating and extremely helpful! Every industry has a use for hemp biomass, from medicine to plastics to nutrition to textiles. Abbi, who created the chart, says "Anything you can think of can be made from hemp." The more we learn about diverging hemp into different industries— the higher the chances that it will get into our lives so naturally that our future will already be secured.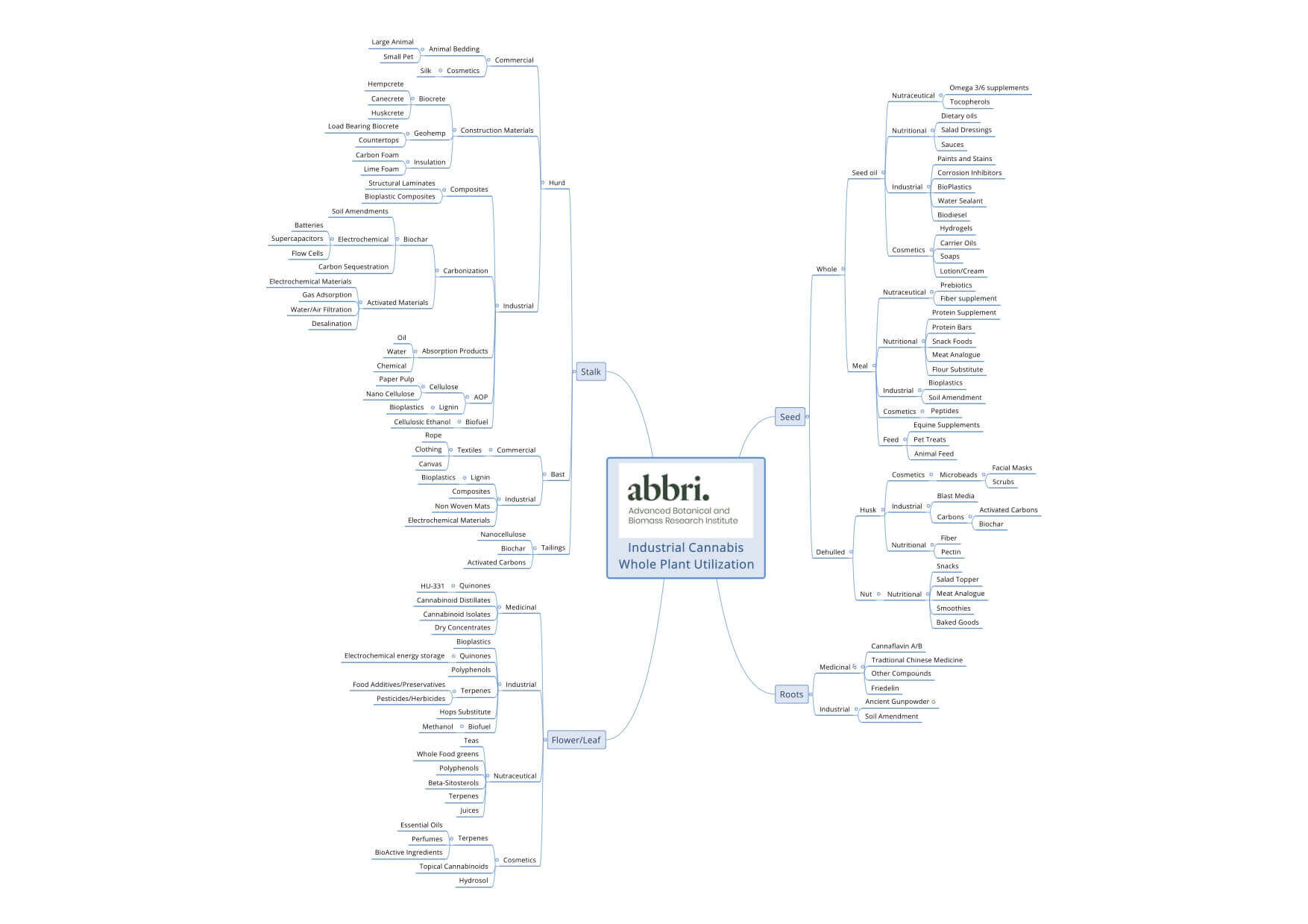 Hemp farmers should know what industry they are growing for BEFORE they plant their crop! We can help with seed purchase and hemp farming management. We want to help make sure that hemp farmers worldwide don't face the crises in the USA after the 2019 harvest. The first legal harvest and now, at the beginning of 2021, much of it is still sitting in storage waiting to be sold.
If you are a large producer of hemp or want to be one, or if you buy hemp in large monthly quantities, we can help you arrange all the details and match you with a farm.